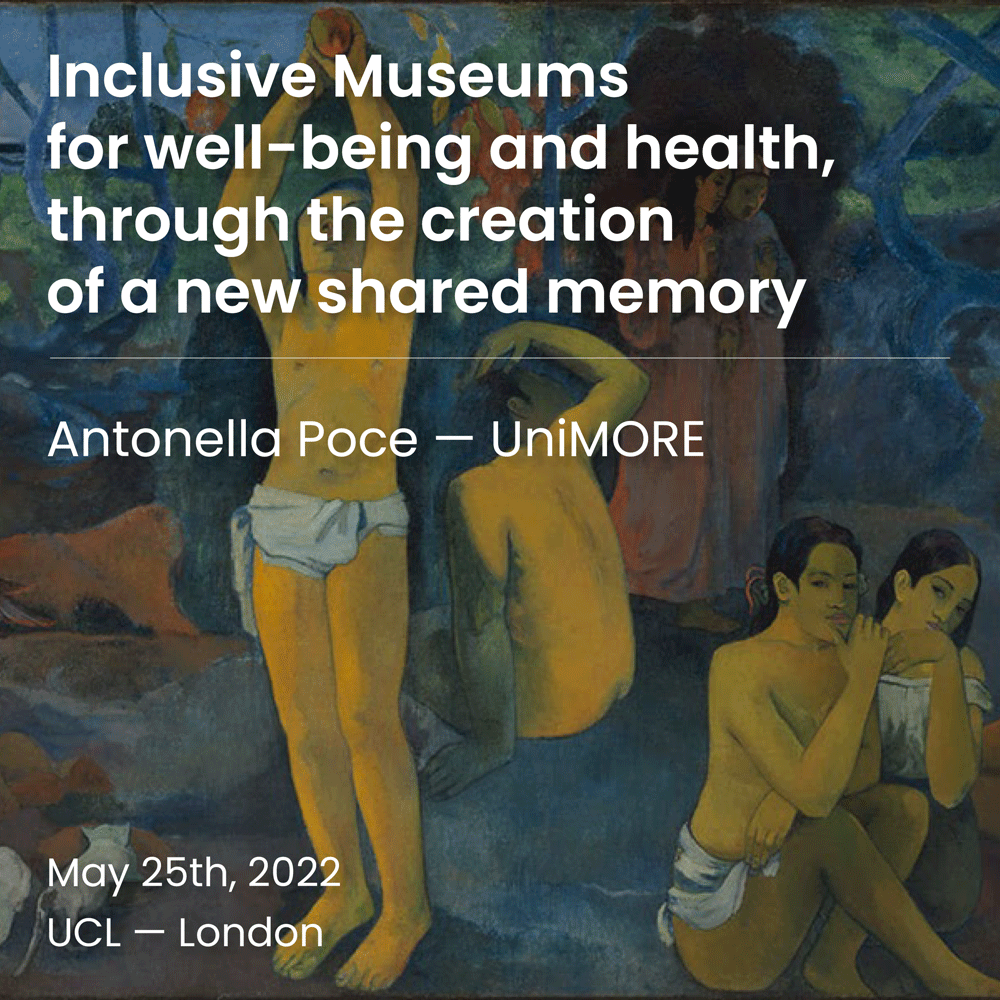 On 25th of May, as part of the MASc Creative Health programme of the UCL — University College London —, Professor Antonella Poce presented to the "Lived Experience" scholars the Inclusive Memory project (IM), its objectives, the research brought forward so far, the methodology empolied, as well as the expected outcomes.
Professor Poce, first highlighted the main goal the IM project is pointing at. Namely, to promote the building of a common shared social memory, thanks to a museum based social inclusion system which links and boost the Art-Health-Well being link. Such goal, as argued during the talk, may be pursued by putting together HEIs, Health and Social care institutions and museums, in order to fully exploit the benefits steming from the cooperation among these practitioners.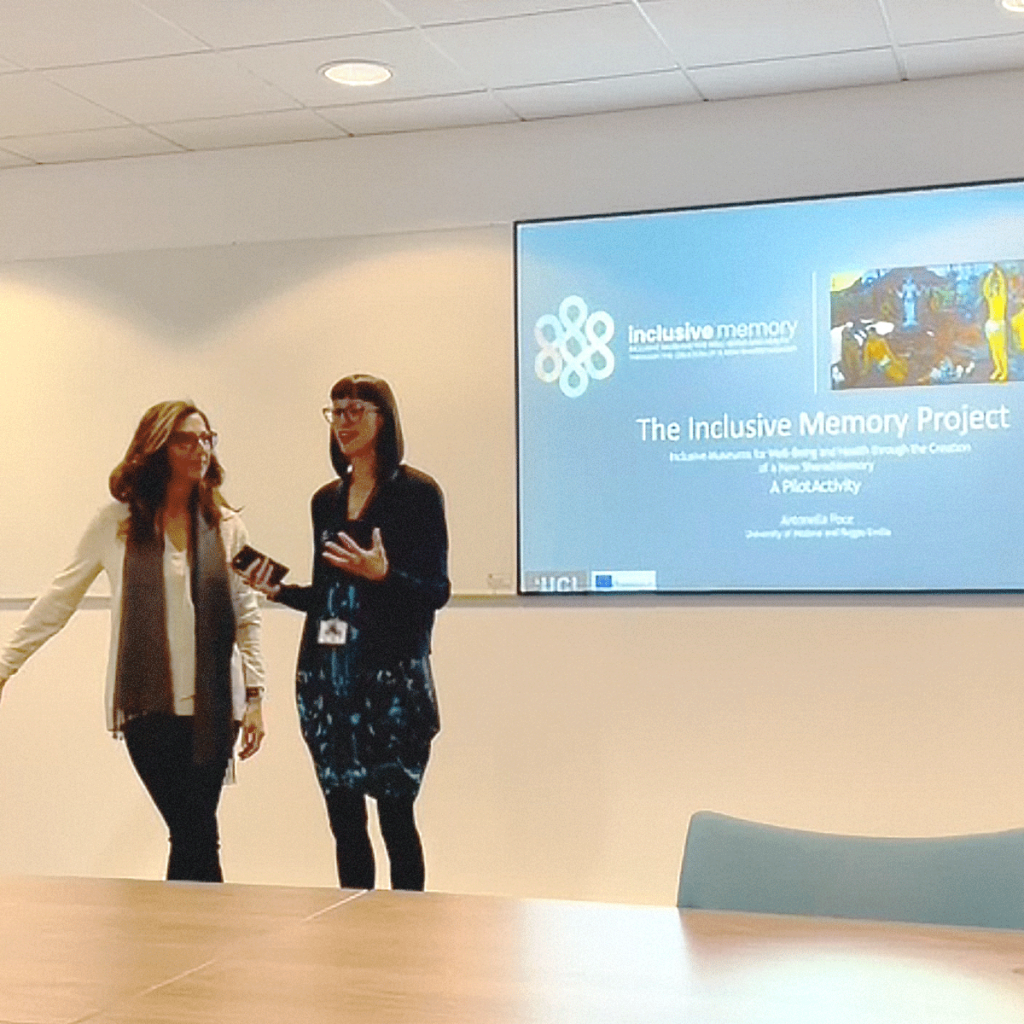 Exploring in depth the IM's goals, Professor Poce showed what the IM project will aim at: i. The creation and start of a new social inclusion system; ii. The design of innovative didactic paths for the promotion of social inclusion — as well as the development of transverse skills for future museums professionals, social care givers, school teachers and healthcare personnel; iii. The possibility to continue organising innovative didactic paths for health and well being promotion.
By making use of the ADDIE method of analys — Analysis, Design, Development, Implementation, Evaluation —, as well as of an on-field-research (Pilot Research Experience), the IM project is expected to achieve precise outcomes, among which appear i. the design of a theoretical framework on the museums as inclusive spaces; ii. the design of an IM MOOC to train HEIs students from university partners, in which future museum professionals, social care givers, school teachers & healthcare personnel can promote professional and transverse skills; iii. to design video storytelling database and new assessment tools.
According to Professor Poce, the research undertook shows the existence of limitless potentialities to exploit within the Art-Health-Well being link which, if properly explored, can fully be actualized by the IM project.